We are surprised ourselves how we can sound sometimes. Not all we do goes on a CD. I write at least one song a month, that is released only on Patreon.com and here subscriber-only. The more subscribers, the more the incentive for me to write and produce more...!

Warning: Most of these songs are rather political, and refer to recent happenings. I don't have to wait through the months-long production process here.

Plus, you'll get everything else we publish to download as well! AND, most important: You subscribe to free tickets for ALL of our shows (disclaimer: ...where we have guest lists, so this, unfortunately, usually excludes festivals, I am still trying to find a way around that. Sorry.)!!

Oh, and you get all our digital releases, including non-published stuff, for FREE. NOW.

We travel the world, wonder upon humanity, spread from music over disciplines as video art, graphic novel, paper art and others, and changed from a swingy retro style via synth pop to our recent piano-cello punk attitude. Still, these aliens are very nice, and try to fit in. Do they, with you? We would be so happy!

You are not only subscribing to great stuff. But also INCREDIBLY MUCH helping us to make it.
THANK YOU!!!

Here's what you get:
All the new music we make

streaming instantly on your mobile device via the free Bandcamp app, and also available as a high-quality download.*

These back-catalog and subscriber-only releases:
A 15% discount on all our merchandise.
The satisfaction of knowing you're supporting us in a sustainable way.
Join:
For €5/month, you get everything above.

You're a subscriber

Thank you!

For €10/month, you get everything above, plus:

You'll get ALL OUR PHYSICAL RECORDS after 3 months of membership, plus a free ticket for all club shows (please shout ahead)!

You're a subscriber

Thank you!
* Downloads are DRM-free and available in MP3, FLAC and
more
.
Feline & Strange
Berlin, Germany
Latest Release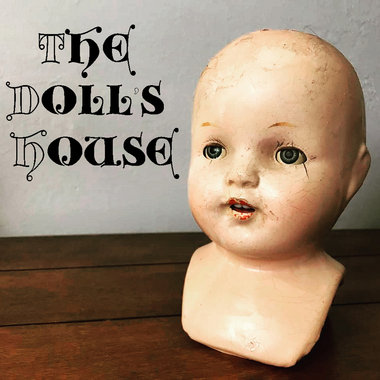 The Doll´s House